2022.5.25~27
We exhibited at the 2022 NEW Environmental Exhibition. TOKYO
Thanks to all of you, we were able to hold the exhibition in great success, and I would like to express my heartfelt gratitude for the new encounters. Please feel free to contact us at any time if you have any comments, questions, or requests for materials regarding the exhibits and services. All of our employees will continue to do our best to meet your expectations. We would also like to thank all the visitors and the companies that supported us.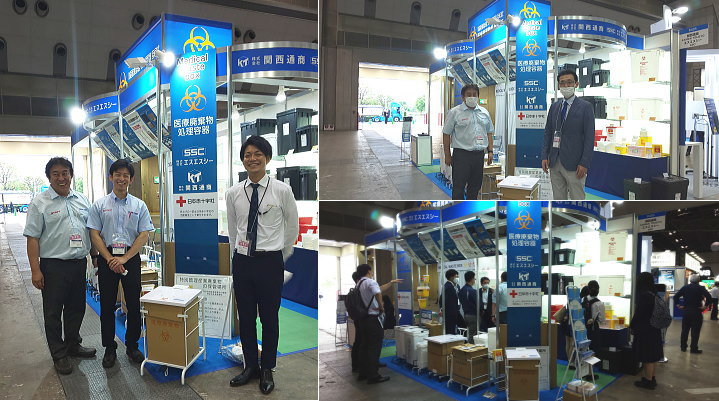 We exhibited at N-EXPO 2018 TOKYO
I exhibited at the 2018 NEW Environment Exhibition. Thank you for coming.
  Thanks to everyone, I sincerely thank you for taking the opportunity to perform the exhibition successfully. Please contact us at any time if you have any comments, concerns, uncertainties or other materials regarding exhibits and services. For all of our employees, we will continue to make every effort to comply with your expectations. Thank you very much for everyone who visited our booth.

We exhibited at Medicai Japan Osaka 2018
Introduction of infectious waste / medical waste related materials We exhibited at Medical Japan Osaka 2018.
We exhibited at N-EXPO 2017 TOKYO
Introduction of Infectious Waste / Medical Waste Related Materials 2017 We exhibited at the NEW Environment Exhibition.
We exhibited a number of holders for new type cardboard containers with accessories space that was first introduced this time and a number of ultra low floor type holders that can easily install waste container holders even in a small space. We received great popularity by many customers, we received a lot of orders and inquiries after the exhibition, we are all pleased with the staff. Thanks to you, I was able to finish 4 days safely in a great success. Thank you everyone who came.